If It's Not Conformis, It's Not Truly Personalized
We use CT scans of your joints to produce unique surgical instruments, pre-surgery plans, and even implants, just for you. The goal of this personalization is a better fit with less pain, faster recovery, and a more natural range of motion.
Traditional Knee and Hip Implants Can Leave Patients with Lasting Pain
Generic "off-the-shelf" implant designs force patients to fit the joint replacement—a compromise that can lead to discomfort and lasting pain. Here is a video that explains our personalized knee options.
Our Knee and Hip Replacement Products are Designed for Optimal Fit and Function
We personalize joint replacement systems for your best fit and function, with the goal of restored mobility without chronic pain.
View Our Products
Personalized just for you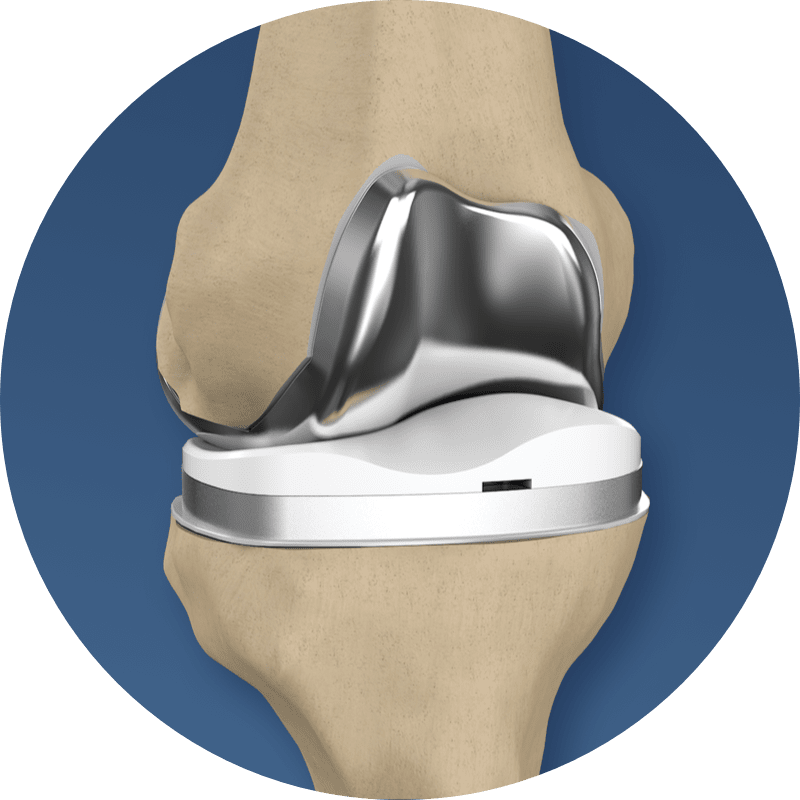 Conformis Patient Success Stories
Real patients, real success.
Cal - Total Knee Replacement
Cal is a cattle rancher who struggled for 10 years with debilitating knee pain. His osteoarthritis became so bad that he couldn't perform daily tasks – his pain on a "level from 1 to 10 was a 12". After surgery, Cal is now able to enjoy his time on the cattle ranch and the golf course again.
View Story
Irene - Partial Knee Replacement
Before her surgery, the pain in Irene's knee was so agonizing that she couldn't do many of the things she loved, which included running, biking, and kickboxing. Irene received a Conformis iUni partial knee replacement in her right knee. Post-surgery, Irene is back biking three to four times a week and kickboxing.
View Story
Elaine - Total Knee Replacement
Elaine enjoyed hiking and took both ballet and modern jazz dance classes before she suffered a knee injury while at the gym. Her knees continued to degrade over the next 10 years to the point where she could barely walk. After receiving 2 custom-made knees, she is back to her "wonderfully active" lifestyle.
View Story
FAQs
Learn more about knee replacements with our Frequently Asked Questions.
FAQ - Knees